The flower business is in my blood. I was born and raised surrounded by buckets, bows, flowers and fridges... and my father, who was the biggest influence in my life. He wanted to pass along to his first born daughter all the knowledge he had cultivated in his lifetime of working in a flower shop. He, too, was born into the flower biz; his father had started the legacy in 1938 with his wife, my grandma.
This photo was taken in my home town of London, Ontario around 1938 when they first started out. Across the street from where this first location existed, my grandparents built a house at 1 Cathcart St, and attached to the house they had a flower shop, which was still in the family until this year. It has now closed permanently.
I have managed Poppies in Victoria for the past 15 years with my step-mom, Mary-Jane. MJ also worked in that store on the corner of Bruce and Cathcart Streets for almost 30 years. Once the flower business gets in your blood, it seems to stick.
This photo is from 1989. That's me in yellow, and Mary-Jane behind my Dad. The others are my Aunt Ruth who was our bookkeeper for many years, my Grandma who founded the shop with her husband in 1938, and my two sisters.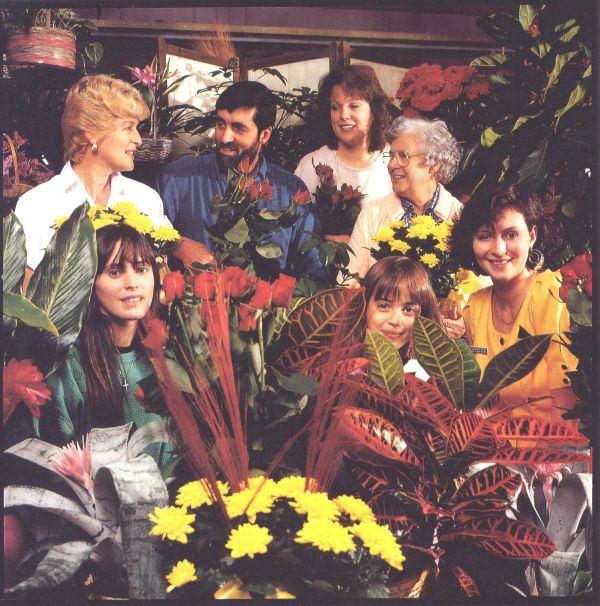 This is a promotional photo from Douglas Magazine in 2006 when Mary-Jane and I first came to Victoria, bought The Island Florist and changed the name.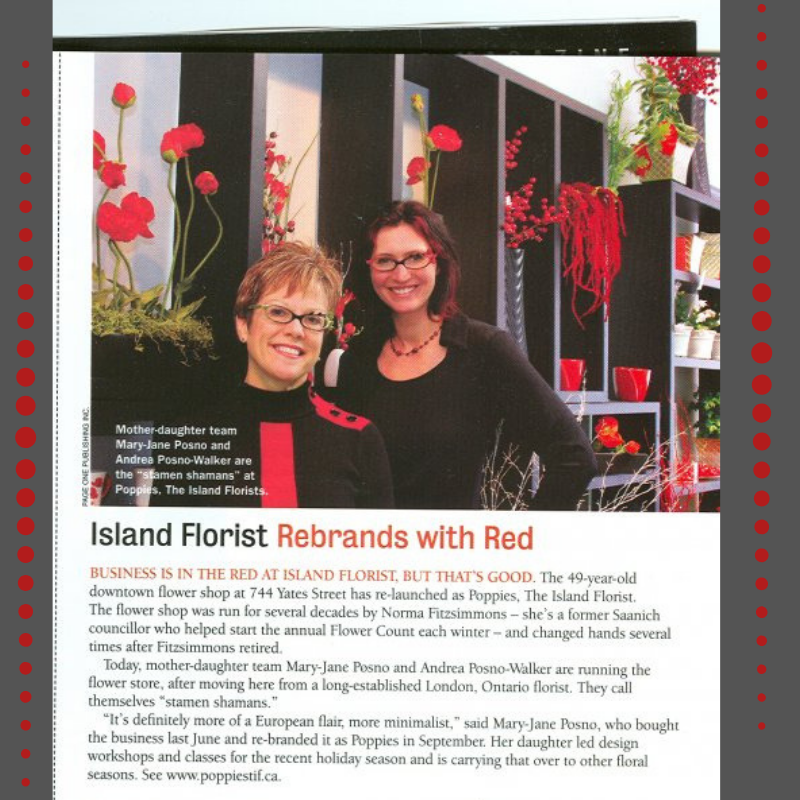 15 years later.....
This photo is from October 2021. Mary-Jane is the front, that's me with my two grown up children who are both currently working in the business. Rachel is our bookkeeper, and Jacob is inventory management, maintenance, as well as learning to design. Rachel and Jacob are the 4th generation to carry on in the family business- at least for now!